The Genealogy Spot Home
DNA Genealogy - Wow!
Jump Start Your Genealogy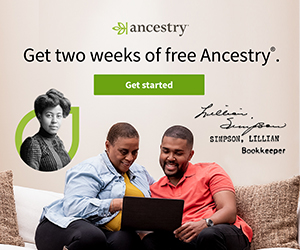 Genealogy Treasures
Death Finds a Way: A Janie Riley Mystery by Lorine McGinnis Schulze

Janie Riley is an avid genealogist with a habit of stumbling on to dead bodies. She and her husband head to Salt Lake City Utah to research Janie's elusive 4th great-grandmother. But her search into the past leads her to a dark secret. Can she solve the mysteries of the past and the present before disaster strikes? Available now on Amazon.com and Amazon.ca


* JOIN the FREE Olive Tree Genealogy Newsletter. Be the first to know of genealogy events and freebies. Find out when new genealogy databases are put online. Get tips for finding your elusive brick-wall ancestor.
Family Bibles
Family Bibles Have Great Free Genealogy Info...

Census Records
Find Your Ancestors In The Census...
Vital Records
Find Genealogy of Your Ancestors in Birth, Marriage, Or Death Records...
Land Records
Find Genealogy of Your Ancestors in Land Records...
Family Bible of the Salsbury & Lynch Family
This Bible has a handwritten note from Sally Lynch (nee Salsbury) who died in 1884. It leaves the bible to her son Andrew Lynch with instructions that it be passed on in the family
Deaths
Esther Lynch d Feb 16, 1835 ae 33 y 4 d
Delia Lynch d Dec 12 1837 ae 3 m 4 d
Esther Lynch d 9 July 1841 ae 2 m
Emily L. Dickens 1878 d Dec 23 ae 35y 1 m d3 d
Auklife? W. Lynch d Jan. 16 1847 49 y 10 m 6 d
Sally Salsbury Lynch d Dec 27 1884 at Grangeville New York a 74 y 8 m
Family Record
Fennor Salsbury of Rhode Island b 20 May 1785 d 25 Apr 1815
&
Betsy Morris of Connecticut b 24/29? Dec. 1788 d 12 Feb 1841
Births

Sally Salsbury b 15 Arp 1810
Fennor Harris Salsbury b 9 Mar 1812
Delia Salsbury b 14 Feb 1814
Betsy A. Salsbury b 5 Apr 1816
David Moris Salsbury b 4 Oct. 1818
Emily Salsbury b 29 Nov. 1820
Deaths

Emily Salsbury d Oct 16 1842
Harris Salsbury d Sept 6 1864
Sally Salsbury d Dec 27, 1884
Search Ancestry or Check the Quick Start USA- Census Comparison Charts or Quick Start Canada- Census Comparison Charts for those in a hurry to find an ancestor
Share Your Family Genealogy Records
To submit a transcription or a photo of a genealogy document such as a coffin plate, funeral card or family bible please email ancestorsatrestATgmail.com (Replace AT with @ in the email address)
olivetreegenealogyATgmail.com to contact TheGenealogySpot.com webmaster. [Replace AT with @]
URL: http://thegenealogyspot.com/ All rights reserved Copyright ©2004 - present
These pages can be linked to but not duplicated in any way without our written consent.