The Genealogy Spot Home
DNA Genealogy - Wow!
Jump Start Your Genealogy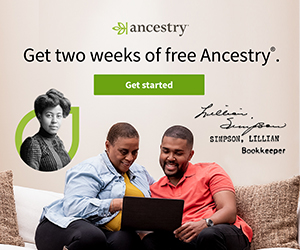 Genealogy Treasures
Death Finds a Way: A Janie Riley Mystery by Lorine McGinnis Schulze

Janie Riley is an avid genealogist with a habit of stumbling on to dead bodies. She and her husband head to Salt Lake City Utah to research Janie's elusive 4th great-grandmother. But her search into the past leads her to a dark secret. Can she solve the mysteries of the past and the present before disaster strikes? Available now on Amazon.com and Amazon.ca


* JOIN the FREE Olive Tree Genealogy Newsletter. Be the first to know of genealogy events and freebies. Find out when new genealogy databases are put online. Get tips for finding your elusive brick-wall ancestor.
Family Bibles
Family Bibles Have Great Free Genealogy Info...

Census Records
Find Your Ancestors In The Census...
Vital Records
Find Genealogy of Your Ancestors in Birth, Marriage, Or Death Records...
Land Records
Find Genealogy of Your Ancestors in Land Records...
The Top Immigration & Passenger List Web Sites...
Naturalization Records.com The best site on the net for Naturalization Records. Not only does this site have actual records right online that you can search, it will also tell you how to find Naturalization Records offline.

Olive Tree Genealogy With over 2,300 free Ships Passenger Lists to the USA, Canada and South Africa, The Olive Tree is a fantastic site. But as I always tell people it is such a huge site you have to take your time and go slowly or you will get yourself mixed up.



What's Available in Immigration Records online Steve Morse One-Step Search Engines for Ellis Island passenger lists, Castle Garden, and more!

The Ships List Ships Passenger Lists for Canada and Australia, plus newspaper extracts. A great site.

U.S. Citizenship and Immigration Services (USCIS) A handy site to learn about Immigration records.

Ancestry Immigration Collection An Ancestry.com and Ancestry.ca free trial gives an incredible collection of great databases.







olivetreegenealogyATgmail.com to contact TheGenealogySpot.com webmaster. [Replace AT with @]
URL: http://thegenealogyspot.com/ All rights reserved Copyright ©2004 - present
These pages can be linked to but not duplicated in any way without our written consent.