The Genealogy Spot Home
DNA Genealogy - Wow!
Jump Start Your Genealogy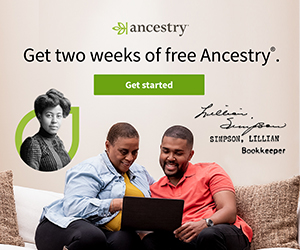 Genealogy Treasures
Death Finds a Way: A Janie Riley Mystery by Lorine McGinnis Schulze

Janie Riley is an avid genealogist with a habit of stumbling on to dead bodies. She and her husband head to Salt Lake City Utah to research Janie's elusive 4th great-grandmother. But her search into the past leads her to a dark secret. Can she solve the mysteries of the past and the present before disaster strikes? Available now on Amazon.com and Amazon.ca


* JOIN the FREE Olive Tree Genealogy Newsletter. Be the first to know of genealogy events and freebies. Find out when new genealogy databases are put online. Get tips for finding your elusive brick-wall ancestor.
Family Bibles
Family Bibles Have Great Free Genealogy Info...

Census Records
Find Your Ancestors In The Census...
Vital Records
Find Genealogy of Your Ancestors in Birth, Marriage, Or Death Records...
Land Records
Find Genealogy of Your Ancestors in Land Records...
The Top American Land Records Web Sites
The U.S. Geological Survey Now this site has absolutely nothing to do with genealogy but it is a good source for maps of the U.S. Sometimes a genealogist has to think outside the box.

U.S. Bureau of Land Management Land patent records search. They provide live access to Federal land conveyance records for the Public Land States. They also provide image access to more than two million Federal land title records for Eastern Public Land States, issued between 1820 and 1908. Images of Serial patents (land titles issued between 1908 and the mid-1960's) are currently being added to this web site.

USA Homestead Act of 1862 a handy article
The Top Canadian Land Records Web Sites
Ontario has the province wide CLRI (Computerized Land Records Index) which is (Get this) NOT on computer but on microfiche. The Olive Tree has a lookup service for this database (for all Ontario FIRST time owners of Crown Land)

The National Archives of Canada (NAC) has an online data base for Western Land Grants (1870-1930) provinces included are: Manitoba, Saskatchewan, Alberta and the railway belt of British Columbia.

Records of land settlement in New Brunswick,1765-1800 (searchable) at Provincial Archives of New Brunswick.
olivetreegenealogyATgmail.com to contact TheGenealogySpot.com webmaster. [Replace AT with @]
URL: http://thegenealogyspot.com/ All rights reserved Copyright ©2004 - present
These pages can be linked to but not duplicated in any way without our written consent.